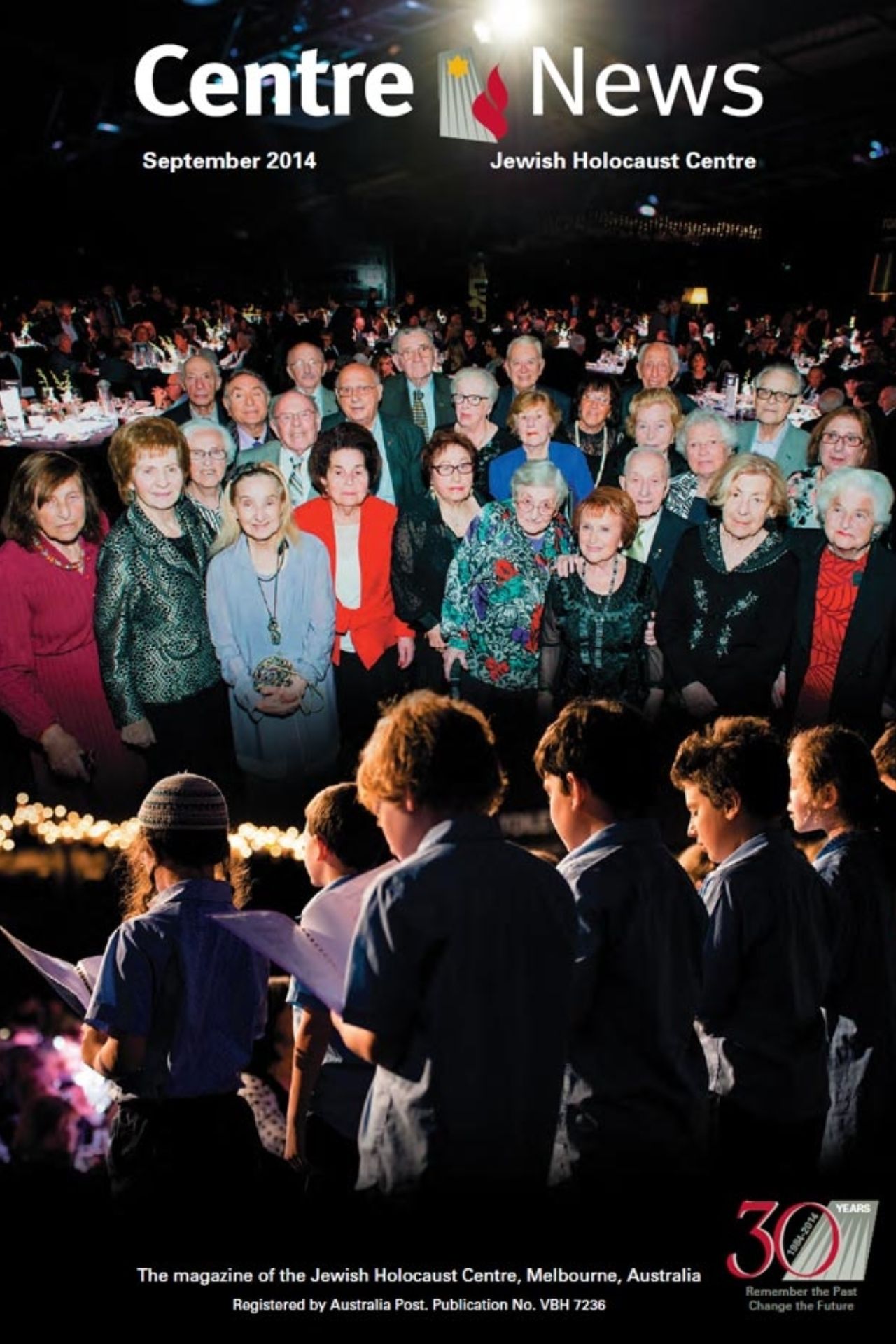 Volume 36 No. 2 – September 2014
September 2014
About this magazine
Our pre-Rosh Hashanah September 2014 edition of Centre News includes of interesting and informative articles.
Among the articles this month is a thought-provoking piece by Dr David Silberklang titled "What don't we know? Unanswered questions from the Holocaust," and a remarkable story of survival by Leon Jedwab, a survivor from Zagorow, Poland. Gary Gray, well-known Melbourne writer, has penned a story which commences in Caulfield and then takes the reader back in time to Poland. The publication also includes an analytical piece on the unprecedented nature of the Holocaust by Professor Paul Bartrop and a 'must-read' article by MHM Curator and Head of Collections, Jayne Josem, about an incredible letter unearthed from the Centre's archives – veritable eyewitness testimony of the early days of the Nazis' terror campaign. There is also plenty to read about the Centre's 30th anniversary, including a reflection by Saba Feniger on the history of the MHM.
If you have not yet read and enjoyed the September 2014 edition of Centre News, please take the opportunity to do so.